Students interested in theater and performing arts are hereby invited to cooperate.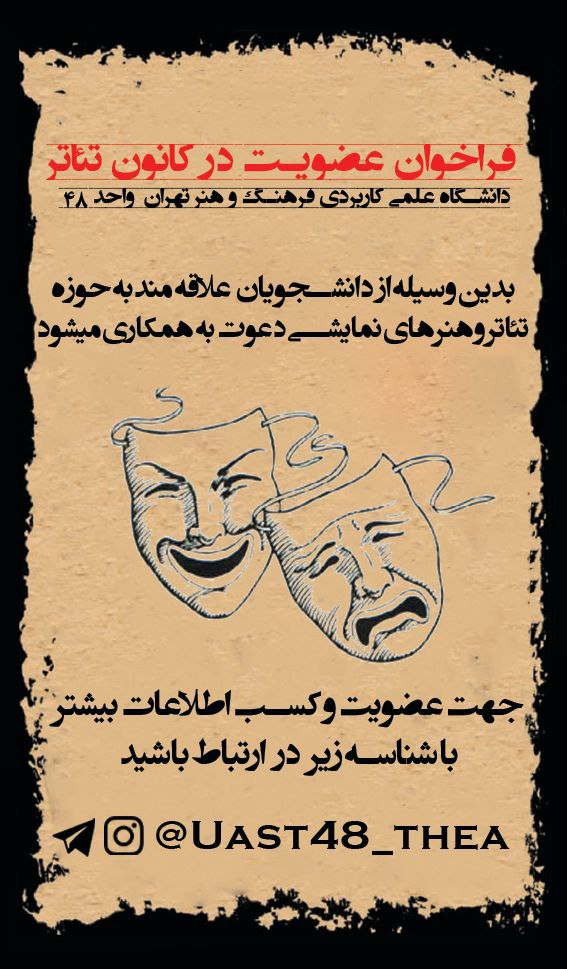 Activities in the field of theater and performing arts; Producing, directing, writing, acting, acting, music, photography, filming, stage design, lighting, sound, make-up, graphics, making sets, teasers, virtual space and behind-the-scenes agents (assistants, stage manager and stage secretary, etc.) . . )
For membership and to get more information, contact the following ID.
https://www.instagram.com/uast48_thea
T.ME/UAST48_THEA